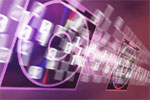 Online selling scam
Date:
July 10, 2007
Source:
sbj.net
Hay farmers are the targets of a new Internet scam, according to Missouri Attorney General Jay Nixon.
Nixon says con artists are contacting businesses registered on the Missouri Department of Agriculture's Hay Directory Web site, found at www.mda.mo.gov, where farmers register to advertise and sell their hay.
In this case, the hay seller receives an e-mail from someone claiming to be a hay buyer. The seller then receives a large check and is asked to wire money to a hauler, who will supposedly come and pick up the bales of hay. The seller finds out days later that the original check has bounced.
The technique is a variation of the classic overpayment scam, where the con artist mails a check to a seller, then asks the seller to send part of that money elsewhere via wire transfer.
Original article
---

Add comment

Email to a Friend