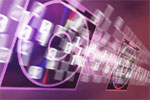 Shoppers beware! ID theft
Date:
April 09, 2007
Source:
Computer Crime Research Center
British consumers are happy to put their personal and financial information at risk if it means saving time on the internet, according to a survey by consultancy The Aziz Corporation.
Seventy two per cent acknowledge that there are risks involved with having personal information stored by web sites, but believe they are not great enough to outweigh the benefits of having their details and preferences ready to be quickly retrieved on sites they use regularly.
However, 73 per cent admit they do not fully understand such risks, and 64 per cent make use of the option to have their credit card and other personal details remembered to save time in future.
'It is important people are not afraid to question technology and what their personal information could potentially be used for,' said Professor Khalid Aziz, chairman of Aziz.
Original article
---

Add comment

Email to a Friend