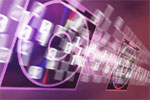 Spammer fined to $11.2 billion
Date:
January 09, 2006
Source:
techtree.com
In a body-blow to spammers, US-based Internet service provider - CIS Internet Services, has been awarded a whopping $11.2 billion in damages, in a judgement against a Florida spammer who allegedly sent millions of unsolicited e-mails to CIS' users.
The latest judgement ruled by US District Judge, Charles R Wolle, on 23 December, 2005, also prohibits spammer McCalla from accessing the Internet for 3 years.
Robert Kramer, owner of CIS, had filed a lawsuit against James McCalla and other defendants in 2003, alleging that over 280 million spam email messages were sent to CIS email accounts. The emails advertised mortgages, debt consolidation services, plus pornographic and gambling Web sites.
Several of the initial defendants named in Kramer's suit, have been dropped in the last couple of years; with judgements totaling over $1 billion issued against Cash Link Systems, AMP Dollar Savings, and TEI Marketing Group.
Kramer said that he is pleased with the latest ruling, and that its a victory for every email user and every responsible ISP. He said that the ruling sets a new standard, and that gross abusers of email risk not only exposure to public ridicule, but also economic death penalty.
Original article
---

Add comment

Email to a Friend