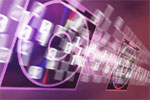 Symantec initiative to fight phishing
Date:
May 08, 2006
Source:
networkworld.com
Symantec is planning to revamp the Phish Report Network, an online project aimed at cutting down on "phishing" identity theft attacks.
On Tuesday, the security vendor said it will unveil a new design for the project's Web site and will add a number of new industry partners, including AOL's Netscape portal and the financial institution, Wells Fargo.
Launched in February 2005, the network was originally sponsored by security vendor WholeSecurity, which Symantec purchased last September. Microsoft, eBay and Visa International had signed on as founding members, but it was unclear whether Symantec intended to continue the project following the WholeSecurity acquisition.
The service, which will be relaunched Monday, aggregates reports of new phishing attacks and sells access to a database of known phishing sites, but to date it has not been widely used.
More efforts are going to combat phishing, with the most prominent initiative being the Anti-Phishing Working Group (APWG), a nonprofit organization that provides similar services to the Phish Report Network, and which includes about 1,500 member companies, according to APWG Chairman Dave Jevans.
Original article
---

Add comment

Email to a Friend