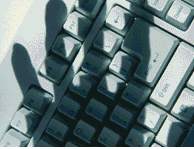 BBC World News commissions major new Cybercrime series
Date:
October 07, 2014
Source:
Cybersafetyunit.com
MUMBAI: BBC World News has commissioned a major new six- part series, presented by technologist Ben Hammersley, exploring a global threat that could impact us all. Cybercrimes with Ben Hammersley, produced in partnership with The Open University by Tern TV, delves into the dark world of hacking, now home to a new generation of highly organised cybercriminals running complex commercial enterprises, involving leaders, planners, engineers, infantry and hired money mules.
Journeying into a murky online world, Ben investigates the scam emails that fill up your inbox, why our credit card details are under threat, how drugs and guns can be bought anonymously on the darknet and discovers that governments have the ability to spy on their citizens or launch cyber war fare at the push of a button.
Ben Hammersley said: "Cybercrime affects each and every one of us. Every aspect of our lives is vulnerable to the criminal abuse of our networked world - not just by hackers and criminals, but by governments and foreign enemies. In this series, we tell the jaw-dropping stories of some of the biggest cybercrimes of our time and what's being done to try and thwart the criminals."
Cybercrimes with Ben Hammersley is majority funded by the Open University, series produced and directed by Will Aspinall and executive produced by Harry Bell for Tern TV. It was commissioned for The Open University by Caroline Ogilvie.
---

Add comment

Email to a Friend