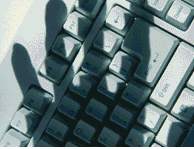 Defense: Federal agent pursued easy target in cybercrime case
Date:
December 06, 2013
Source:
Cybersafetyunit.com
By:
The defense in a federal racketeering and organized crime trial in Las Vegas tried Thursday to discredit the prosecution's star witness, saying he went after easy targets instead of leaders of a so-called worldwide criminal scheme.
Las Vegas lawyer Chris Rasmussen said Michael Adams, a former Secret Service agent who went undercover as a dealer of fake IDs, knew he wouldn't be able to apprehend the alleged leaders of Carder.su because they're in Russia. Instead, Rasmussen said, Adams went after "small players" such as his client, David Camez, 22, of Phoenix.
Adams, who now works for Homeland Security Investigations, had been on the stand since Tuesday. His testimony laid out what he learned during 4½ years of investigating how Carder.su operated. Evidence has included machines Adams used to make fake drivers licenses and records of online chats, emails and money wires.
It amounted to something like "10 million pages," Rasmussen said, but didn't include bank records to show Camez had really cashed in. The most expensive item seized during a search of Camez's home was an Xbox gaming system.
Camez wasn't part of a syndicate, Rasmussen said, but someone searching multiple websites for "carders," those that deal in unlawfully obtained financial information over the Internet to commit fraud. Camez used Carder.su's site but acted more as an "independent contractor" and not a member of an organization.
But Adams disagreed.
"Just because you don't think you're racketeering doesn't mean you're not," Adams said. In 2009, Camez, known online as "Bad Man" or "Doctorsex," bought a fake Nevada driver's license from Adams.
Because it was an online network, there were rarely in-person dealings. Adams used the nickname "Celtic," which formerly belonged to a man who used Carder.su websites. He was arrested and accused of using a counterfeit credit card at a Henderson grocery store in 2007.
Prosecutors have billed this case as the first time racketeering laws have been used against a cybercrime organization. Rasmussen said after cross-examining Adams that he is "over-eager" to be known as the first agent behind an unprecdented case.
Jonathan Ophardt, representing the government, said federal racketeering units — not agents like Adams — charge defendants.
Lawyers on both sides rested their cases Friday and are expected to make closing arguments Friday. Camez opted not to testify. He is among 55 defendants who face charges in connection with the Carder.su case. Eight have pleaded guilty, and others are awaiting trial in February. Camez's co-defendant in this trial, Alexander Kostyukov, 29, of Miami, pleaded guilty in November to racketeering and fake ID trafficking charges.
Authorities say the leaders of Carder.su are Konstantin Lopatin and Roman Zolotarev and another identified only by nickname Maxxtro. They are at large.
---

Add comment

Email to a Friend