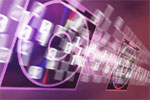 NASA hacker loses extradition appeal
Date:
April 06, 2007
Source:
dailytech.com
A British hacker accused of breaking into secured government computers and causing more than $700,000 in computer damages lost an extradition appeal in the U.K. Last May, McKinnon was indicted in northern Virginia and New Jersey, at the same time a British judge decided that the hacker should be extradited to face charges. This time, two leading British judges rejected the challenge -- McKinnon now wants his case to be heard in the House of Lords, England's highest appeals court.
McKinnon compromised around 100 computer systems, some of which were operated by the Pentagon and NASA. The alleged intrusions took place from February 2001 to March 2002, leading to McKinnon's arrest in 2002. He was caught because some of the software he used in the attacks was later traced back to an e-mail address his girlfriend used.
Original article
---

Add comment

Email to a Friend