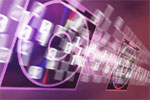 E-crimes cost UK business £2.4bn a year
Date:
April 06, 2005
Source:
ComputerWeekly.com
By:
Businesses are facing direct losses to computer criminals of at least £2.4bn a year, research to be published today by the National Hi-Tech Crime Unit will reveal.
The volume of computer crime has increased over the past 12 months, with nearly 90%, of companies experiencing at least one incident of computer crime, up from 83% a year ago.
The survey, conducted for the National Hi-Tech Crime Unit by National Opinion Polls, follows renewed calls for more police funding to cut the cost of computer crime to the UK economy.
Organised criminal groups are replacing students and amateur hackers as the main threat, Mick Deats, acting head of the National Hi-Tech Crime Unit, will reveal at today's E-Crime Congress.
"There has been a shift in the professionalism of the groups involved. The days of the hobbyist hacker are over. Now it is professional, it is full-time and it is lucrative," he said.
Malware, including Trojans designed to steal bank passwords, bot net programs capable of launching denial of service attacks, computer viruses and worms present the biggest threat, the Hi-Tech Crime Unit said.
Employers' group the Confederation of British Industry has described the trend as "worrying" and renewed its calls for greater resources to be allocated to high-tech policing.
"We have urged the government to allocate additional financial and logistical resources to strengthen the National Hi-Tech Crime Unit's work in the UK and internationally," said CBI senior policy adviser Susan Daley.
Peter Sommer, security researcher at the London School of Economics, said the government had provided almost no new funding for cybercrime since the crime unit was launched in 2001.
Compared to the £60m allocated by the government to fund a quango to specify standards for school meals, £5m a year for high-tech crime looks paltry, he said.
"The amount of money available for the high-tech training centre in Bedford was reduced by 30% last year. It remains a fact that were it not for some enthusiastic lower-rank officers, we would not be getting a good service from the UK police," Sommer said.
David Lacey, director of security at the Royal Mail and founder of the Jericho security group, said, "Without long-range development of expertise across the police force, we simply will not be able to cope with the level of computer crime."
Ensure staff are not your weakest link
Mick Deats, acting head of the National Hi-Tech Crime Unit, advised firms to take an holistic approach to e-security. This means ensuring staff are aware of dangers, as well as having network security.
"The biggest issue is making sure you have vetted your staff and your contractors. You can put all your procedures on paper, but you have to make sure they are implemented. If you have staff you have taken on in a hurry without references, that can undermine everything," he said.
Original article
---

Add comment

Email to a Friend