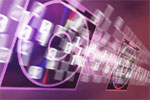 Hacking celebrities
Date:
July 05, 2007
Source:
news.bbc.co.uk
A woman has admitted stalking the lead singer of American rock group Linkin Park and using US government computers to obtain his personal information.
Ex-laboratory worker Devon Townsend accessed Chester Bennington's e-mail account and mobile phone voicemail, intercepting messages and pictures.
She also called Bennington's wife and threatened her, investigators told a court in Albuquerque, New Mexico.
The 28-year-old could be jailed or fined heavily when she is sentenced.
Original article
---

Add comment

Email to a Friend