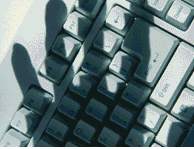 Cyber crime threat for unprotected mobile devices
Date:
November 04, 2010
Source:
Btob.co.nz
New Zealanders have taken charge of protecting their identity on social networking sites, but are leaving themselves vulnerable by not securing their mobile devices, according to new research released recently by Unisys.
The results from the latest Unisys Security Index™ show that six out of ten (59 percent) New Zealanders never secure their mobiles, PDAs or smartphones by using, and regularly changing, a password or PIN. Only 18 percent said they always secured their mobile devices.
"By not bothering to lock their mobile devices with a password or PIN the majority of New Zealanders are leaving themselves unnecessarily vulnerable to cyber crime and identity theft. Consider the information that many of us keep on our mobile phones: phone numbers, addresses, birthdays and even bank account numbers. It's information which, in the wrong hands, can be used to re-create your identity," Managing Director, Unisys New Zealand, Brett Hodgson, said.
"Employers need to realise that it isn't just the user of the phone who is at risk, but also the organisations they work for – especially since many of us use the same device in both our work and personal life. The reality is that any gadget that has access to the internet presents a risk to an organisation if the user doesn't secure the device properly – and the results of the latest Unisys Security Index research suggests that they don't.
"Typically there seems to be a lag between adopting new technology and taking the appropriate action to secure it: first we embrace it, then we become aware of the potential risks it may bring, and only after that do we make the effort to secure it in order to better protect ourselves. That's why many organisations have not yet caught up with the security protection and policies that the latest mobile gadgets require.
"We went through the same cycle with the introduction of email and learning the value of anti-virus and anti-spam protection, and more recently with social networking and the need to be careful about what information you make publically available. We are now going through that cycle with internet enabled mobile devices. When you consider that 96 percent of New Zealand employees use at least one self-purchased technology device at work, the potential exposure is significant.
"When you look at the big picture, given the national interconnectedness of the infrastructure that drives our aviation, electricity and water supply, banking and finance, and telecommunications networks – it is critical that we quickly respond to this changing security landscape," Mr Hodgson said.
He said the good news is that despite the vulnerability posed by unsecured mobile devices, it appears New Zealanders are taking proactive steps in certain circumstances to protect themselves against cybercrime.
"For example, 59 percent of New Zealanders say they always limit information posted to social networking websites and set privacy settings to restrict who can access their information.
"We are also seeing more New Zealanders read and comply with the policies and privacy statements of companies they do business with. In 2007, the Unisys Security Index showed that 28 percent of people always read privacy policies, compared to 42 percent in 2010 who said they always read and complied with policies and privacy statements, an increase of 14 percentage points," he added.
---

Add comment

Email to a Friend