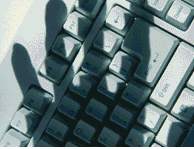 Cyber Crime Tracking Intensified
Date:
October 04, 2012
Source:
Dailyguideghana.com
By:
AS PART of moves to track down cyber criminals, a three-day training programme has been organized for officials engaged in the fight against such crimes in Ghana and the sub region.
Cybercrime is one of the fastest growing crimes in Ghana and other parts of the world. More criminals are exploiting the speed, convenience and anonymity that modern technology offers in order to commit a diverse range of criminal activities including identity theft, distribution of child sexual abuse images, internet auction fraud, the penetration of online financial services, as well as the deployment of viruses and various email scams.
Cyber crime activities have been on the increase in Ghana in recent times despite efforts to curb it, leading to the country being ranked among the leading countries for cyber crime.
The hands-on training programme is for over 50 participants from Ghana and Nigeria drawn from the Ghana Police Service, Ghana Revenue Authority, some corporate institutions and the Nigerian Commercial Crime Unit.
e-Crime Bureau, a cyber security and e-crime investigation firm is collaborating with the Criminal Investigation Department (CID) of the Ghana Police Service to build the capacity of its personnel in e-crime investigations and cyber intelligence gathering.
Albert Antwi-Boasiako, Founder and Principal of e-Crime Bureau told DAILY GUIDE participants would try their hands at a model developed for an effective investigative approach to dealing with e-crime such us how to image a hard drive and analyze its content.
"It is essential to tackle cyber crime as the United Nations Office on Drugs and Crime Global Report puts Ghana in a bad light and an internet fraud report points to Ghana as being among the top 10 countries on the face of the earth where cyber crimes take place."
He said the training programme was part of an e-crime project which includes a series of measures such as the building of a training laboratory equipped with tools that would be used for tracking cyber crime.
Mr. Antwi-Boasiako said the laboratory would be inaugurated during the first quarter of 2013 after which 100 selected detectives would receive cyber crime training.
He was hopeful that this would solve the problems officials of agencies mandated to track down such criminals faced in carrying out their duties due to the lack of appropriate tools.
The e-Crime Bureau founder also called for the review of Ghana's Evidence Act which sought to help secure the just determination of court proceedings by providing rules of evidence, promoting fairness to parties and witnesses and enhancing access to the law of evidence among others.
He pointed that the law was enacted before the advent of computers and that with the emergence of cyber crime it was important to amend it.
The global nature of the internet has allowed criminals to commit almost any illegal activity anywhere in the world, making it essential for all countries to adapt their domestic offline controls to cover crimes carried out in cyberspace.
In 2007 and 2008 the cost of cybercrime worldwide was estimated at approximately $8billion. With regards to corporate cyber espionage, cyber criminals have stolen intellectual property from businesses worldwide worth up to $1 trillion.
---

Add comment

Email to a Friend