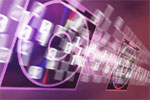 Car cloning Internet scam
Date:
April 04, 2007
Source:
idahostatesman.com
You've just found the car of your dreams on the Internet. According to the seller it has everything you want. It's perfect. Even the price is almost too good to be true. So, as a super-savvy consumer, the first question you ask yourself is: Is this car a clone?
What? You've not heard of "car cloning?" If you are a car buff you should pay attention. It is becoming a real problem for car buyers and a major headache for law enforcement.
Car cloning is all about counterfeiting the significant details of a highly desirable vehicle, including the vehicle identification information and car title. For the most part, vehicles likely to be cloned are mass-produced luxury vehicles, loaded SUVs or manly man trucks. Thieves steal vehicles that meet these criteria. Some quick counterfeiting follows. Cloners then sell their vehicles through local Internet auction or sales sites to avoid meeting the buyer face to face.
So how do you ensure that any vehicle you are considering is offered legally, has a clear title and has not been stolen?
You do a lot of homework. And you listen to your instincts. The moment you decide to buy a car without checking the vehicle identification number (VIN) and title through independent sources is the moment you become the next victim.
Original article
---

Add comment

Email to a Friend