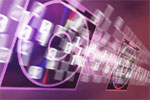 Unit fighting cybercrime in India
Date:
February 04, 2007
Source:
crmbuyer.com
There is a fair chance some of your most critical private data Free Trial - Way Beyond CRM – Learn how Landslide can help you. is flitting at some time or other through Bangalore, India, the world's outsourcing Latest News about Outsourcing capital -- in which case it strays into the patch of cybercop C. K. Hari Singh.
On the face of it, the affable policeman -- who has spent most of his career hunting down rapists and murderers -- makes an unlikely investigator into the more intangible field of digital data theft.
"I am not used to using computers. I prefer my handwriting," the senior investigative officer cheerfully admits.
Original article
---

Add comment

Email to a Friend