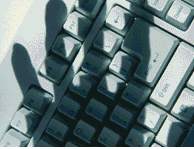 Feds investigate Wisconsin parish cybercrime
Date:
November 03, 2010
Source:
Catholicsentinel.org
Federal law enforcement officials are investigating how criminals stole $121,000 electronically from a parish in the Milwaukee Archdiocese.
St. John Vianney Parish in Brookfield was the victim of cybercrime when individuals made several unauthorized withdrawals from the parish's general checking accounts, stealing money used for general parish operations. No parish or bank employee is suspected of any wrongdoing in the crime.
Several banks throughout the country, including one in California, have since recovered and returned $84,000 of the funds, which were distributed into valid bank accounts of individuals under various names.
The archdiocese's insurance program should cover the funds that were not recoverable.
---

Add comment

Email to a Friend