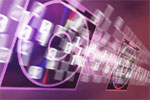 Social-networking sites dangerous: hackers
Date:
October 03, 2006
Source:
TechWeb News
Social-networking sites could give hackers a backdoor into corporate IT platforms and databases, putting businesses at risk for malicious cyber attacks as more adults access these sites from computers at work., according to a study released Wednesday by CA (the former Computer Associates) and the National Cyber Security Alliance (NCSA).
"We are already seeing hackers take advantage of community Web sites," Ron Texeria, executive director of NCSA, said in a statement.
Not only are the businesses in jeopardy, but many adults are putting themselves at risk for identity theft, too, according to Sam Curry, CA's vice president of threat management. "Just as terrorists look for the most number of victims by accessing aggregation points, malware writers look for that same in, on the Internet," said Curry. "The numbers in the study point to behaviors that easily infect computers."
Original article
---

Add comment

Email to a Friend