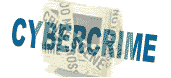 Internet Fraud
Date:
August 02, 2004
Source:
The Nation
Promises of riches are parting the greedy and naive from their cash
Waiting in the e-mail inboxes of Internet users around the world are devious and unsolicited e-mails sent by scammers and fraudsters.
Some of these bogus e-mails purport to be from financial institutions or e-commerce businesses - Citibank is popular - asking for credit-card information.
These e-mails warn that your account with Citibank will be shut down unless you reconfirm your information online, such as your card number, PIN (personal identification number) code and expiration date.
This tactic is known as "phishing" or "spoofing".
Others appeal for help for imaginary or well-known figures from African countries, mostly Nigeria, who happen to be in serious trouble. The e-mails promise large sums of money in return for your help.
This is part of the "Nigerian scam", or "advance-fee fraud".
Also, you may receive e-mails from suspect organisations notifying that you just won a huge lottery prize because, among other reasons, your e-mail address was randomly selected.
These scams are the work of Internet crooks who send hundreds of thousands of unsolicited e-mails - or "spam", in Internet terminology - to e-mail addresses in the hope of making money.
While most experienced Internet users ignore these e-mails and simply delete them, some people respond and even fall prey to these unscrupulous schemers.
These Web-surfing swindlers will try every possible trick they can think of to empty your pockets of money. They bombard you with spam of various schemes and scams in the hope that at least one of them will hook you.
The key to their success is greed and, in some cases, a lack of experience on the part of the victims.
"Don't be greedy. Nobody will give you so much money for nothing." That is the advice of Police Colonel Yanaphon Youngyuen, director of the Justice Ministry's Office of Technology and Information Related Cases.
"I myself get a lot of these e-mails every day, and I simply delete them. Most regular Internet users know they're fake," he said.
Internet scams and frauds have been around for some time, and many Web surfers in the US, the UK and Australia have been lured by these Net-based crooks.
Many Thais have been victimised by Internet crooks, but most of these crimes here go unreported, according to Yanaphon.
There are no official figures for the number of victims or size of the damage.
In a recent case, a computer-science lecturer disclosed in early July that he lost almost Bt2 million after responding to a pop-up ad purportedly for an online lottery.
He was later informed that he had won a prize worth several million US dollars. But in order to claim the prize, he was required to transfer Bt2 million into a foreign bank account as a deposit.
There were many more local victims of Internet scams, but most had suffered far lower losses, according to Yanaphon.
"Among those who have filed a complaint with me, they lost between Bt20,000 and Bt30,000. One person even flew to South Africa to bargain with them [the scammers]," he said.
Yanaphon said that Thai police had been unable to take legal action against any of these crooks, because they are foreign-based, and their patterns of money transfers are so complex that investigations led nowhere.
Original article
---

Add comment

Email to a Friend