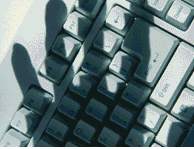 Cyber crime taking on sinister forms
Date:
January 02, 2012
Source:
bangkokpost.com
Police expect 2012 will be plagued with internet-based crimes, especially scams, lese majeste offences and cyber-robberies.
Though police expect "ordinary" crimes such as human trafficking and drug dealing in communities will also keep them busy as usual this year, Crime Suppression Division chief Supisarn Bhakdinarinath stressed the need to keep a close watch on illegal online activities.
Over the past year, many people upcountry have fallen victim to Bangkok-based cyber crooks, especially in investment scams. Gangsters are exploiting cyber technology to lure rural people into handing over money.
Though the technology is relatively new, the thinking behind the cons is not. Thieves often play upon the greed of their victims to make illicit earnings.
"Their tricks are as familiar as the fool's gold scam," Pol Maj Gen Supisarn said.
He was referring to a scam in which a gang sets up a situation in which both an intended victim and a gangster, acting as a pedestrian, spots a fake item of jewellery by chance. The gangster will offer two share the lucky find.
As the victim does not know what to do, another gang member will enter the scene and suggest the victim hand over any jewellery he or she is wearing to the first gangster in exchange for the fake jewel they found, on the basis that the item the victim is wearing is probably worth less. The victim does not know the item they chanced upon is fake, but is persuaded to part with his or her own jewellery in the expectation of making easy money.
Police say that with the internet growing in popularity even in rural areas, the risk of internet-based scams is growing.
Gangs can exploit social networking to achieve their ends, Pol Maj Gen Supisarn said.
He is also worried about social networks being used by ill-intended people to insult the monarchy or to lure other internet users into "committing mistakes without their knowledge".
The Information and Communication Technology has warned Facebook users against sharing comments on lese majeste-related content.
Meanwhile, Metropolitan Police Bureau chief Winai Thongsong has raised concerns about an increase in robberies in Bangkok in the wake of the floods.
Opportunist thieves targetted evacuated homes during the crisis. Some of the thieves were workers laid off during the disaster, who resorted to crime to make money.
"We certainly expect more robberies this year," Pol Lt Gen Winai said. "We need to have communities join us in dealing with robberies."
City police are involving residents in the fight against crime in five areas overseen by Min Buri, Chokchai, Bang Khen, Taling Chan and Phasicharoen police stations. Residents join police at checkpoints to learn how they keep the peace and stop crimes from occurring.
"We expect involving residents will help reduce crimes and also tackle street racing gangs," Pol Lt Gen Winai said.
---

Add comment

Email to a Friend