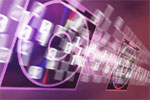 More than 50% of copanies suffered from cybercrime
Date:
October 01, 2005
Source:
Business Wire
LONDON--(BUSINESS WIRE)--Sept. 30, 2005--More than half of European companies polled in a survey on global network risk admitted that they have suffered significant financial damage as a result of IT system failure in the last 12 months. The survey, conducted by the Economist Intelligence Unit and sponsored by ACE European Group (NYSE:ACE), polled senior risk managers and business leaders throughout Europe.
The research also showed that close to 40% of those surveyed had experienced losses as a result of damage or misuse of systems or data by staff or contractors and that nearly 25% had suffered as a result of computer crime, including 'phishing' - using forged emails or website pages to obtain data - and hacking.
When asked what specific tools and strategies companies planned to use to manage IT risks over the next three years, more than 70% indicated they would continue to invest in greater security and protection such as firewalls and anti-virus software. ACE believes European businesses should place more emphasis on reducing the impact of technology failure or criminal acts.
Shaun Cooper, ACE's senior network risk underwriter, commented: "There is no 'silver bullet' to prevent losses from downtime, security breaches or mis-use of IT by staff. Technology cannot guarantee network security. Despite a continual investment in security and protection services, this survey shows businesses are still experiencing significant financial losses."
"Although many firms in the survey saw increased investment in business continuity and disaster recovery planning as key areas over the next three years, the research also reveals the lack of awareness of alternatives such as risk transfer opportunities, as a means of reducing the impact of technology failure or criminal acts."
"ACE's own experience as underwriters of specialist network risk insurance shows that businesses believe their traditional property and liability programmes will cover losses. But generally they do not cover damage to intangible assets, which leaves companies vulnerable. Business must recognise that transferring the risks to vehicles such as specialist technology insurance products will reduce their exposure to significant financial losses."
Original article
---

Add comment

Email to a Friend