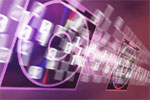 Shadow fraud!
Date:
August 01, 2007
Source:
theretailbulletin.com
A survey conducted by 192.com Business Services has revealed that over 70 per cent of Internet retailers are failing to report fraud losses or fraud attempts, allowing Card-Not-Present (CNP) fraud to continue to rise.
According to the latest APACS data, CNP fraud losses cost the UK £212 million in 2006, up 74 per cent since 2003<2>. 192.com Business Services is warning that businesses' reluctance to report fraud attempts means that a full-scale assault on the cause of the problem is being hindered. The ID fraud specialist terms this unreported fraud as 'shadow fraud'.
Whilst government and law enforcement are currently working towards the creation of a national fraud reporting centre, 192.com Business Services is calling for retailers to contribute to a dedicated 'Fraud alert' prevention network that enables retailers to share fraud alert information as it happens. By making it standard business practice to disclose fraud attempts (and successes) as they occur, ecommerce merchants can help each other to prevent further fraudulent transactions by fraudsters who move from one retailer to another 'maxing' a card before it runs out.
Original article
---

Add comment

Email to a Friend