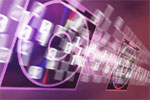 Targeted for identity theft
Date:
May 01, 2006
Source:
jacksonsun.com
At the beginning of this month we ran a warning from the Mid-South Better Business Bureau that Huntingdon area residents were being targeted for identity theft.
In a scam known as phishing, someone posing as an employee of Carroll Bank &Trust would call residents and ask account holders to give out their personal and/or financial information relating to the account. The information is later used to commit identity fraud, according to the bureau.
Apparently phishers have moved into Jackson.
Last week, two callers who preferred to not give their names said they had received calls from someone they believed were posing as a Regions Bank representative.
Chuck Guthrie, regional marketing coordinator for the bank, said Regions is aware of the problem and working to educate the public.
"Neither Regions Bank nor any financial institution will ever request any personal information over the phone," he said. "That is a dead giveaway to someone looking for information they shouldn't have."
Original article
---

Add comment

Email to a Friend