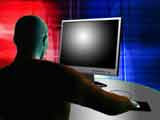 Broome augments tools to fight computer crimes
Date:
February 01, 2008
Source:
Pressconnects.com
By:
BINGHAMTON -- Broome County's computer crimes unit has used a $20,000 state grant to upgrade its technology as computer crimes, such as child pornography, continue to grow in the region, officials said Thursday during a tour of the unit's computer laboratory.
New York Assemblywoman Donna A. Lupardo, D-Endwell, obtained the legislative grant for the Computer Analysis and Technical Services unit, which is operated by Broome Security. On Thursday, Lupardo and others toured the unit's laboratory, founded in 2003 with a federal grant from U.S. Sen. Charles E. Schumer, D-N.Y.
The unit serves police agencies in a six-county region of upstate New York.
Lupardo's grant allowed the purchase of six new monitors, a storage unit, automatic disc burner and software, reducing many man-hours spent per case, said James Dadamio, director of Broome Security.
The CATS lab has been used for police investigations involving child pornography, e-mail threats, identity theft, school violence, attempted attacks on government computer systems, burglaries, larcenies, narcotics, assaults and homicides, Broome County Executive Barbara J. Fiala said.
The unit documented 2.4 million images taken from computers, video cameras and other devices in the past year, officials said. It also handled more than 550 video/computer cases. Of those 550 cases, more than 80 percent involved the exploitation of children, Fiala said.
This service is shared by law enforcement agencies in Broome County and others in surrounding counties. Local and state police, as well as the FBI, have submitted cases to the CATS unit for investigation, Dadamio said.
"The apprehension and prosecution of high-tech criminals will not only protect our communities from cyber crime, but from national security threats as well," Lupardo said. "The CATS lab is a very important regional resource for law enforcement."
---

Add comment

Email to a Friend