Digital Forensics with Free Data Recovery Software
Date:
April 07, 2015
Source:
Computer Crime Research Center
Digital forensics
(sometimes known as digital forensic science) is a branch of forensic science encompassing the recovery and investigation of material found in digital devices, often in relation to computer crime. Digital forensics is all about the details of a specific digital data being stored on a storage device whether in the past or now. The term digital forensics was originally used as a synonym for computer forensics but has expanded to cover investigation of all devices capable of storing digital data. Specialists in this field are mostly available only to law enforcement agencies in well-developed companies. Until today, the software they used to investigate the data was only available to the limited number of organizations and it was hardly accessible to a regular computer user.
One of the latest updates to consumer-level
data recovery app, Disk Drill
, made a first step in adding serious data research feature into an end-user app with nice UI and well-thought usability and the shortest learning curve. Disk Drill has the ability to export forensic data from a disk in the
DFXML format
. This allows for forensic analysis of data storage devices for the purposes of identifying, preserving and retrieving sensitive data.
How to Export Forensic Data Yourself
1. Launch
Disk Drill
and perform a scan of the volume in question, as directed in their
How to Recover Lost Files with Disk Drill PRO
tutorial.
2. Once the scan is complete, select File > Export Forensic Data from the top menu bar.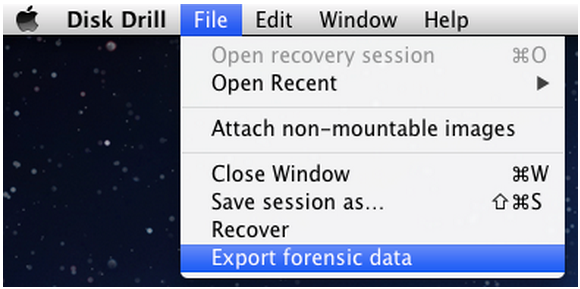 3. When the Save window pops up, select the location you wish to save the file to (do not save it to the disk you just scanned or you risk data loss), select the file format (the default is XML, but you also have the option of saving as a DB (sqlite) or CSV format as well), and then click Save.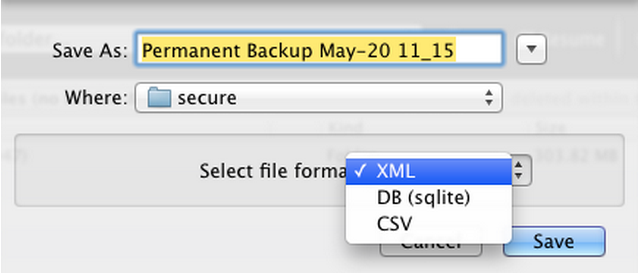 4. You can then import the forensic data file into the program of your choice for further analysis.
Samples
The exported DFXML file (in XML format) will have the following format:
XML sample #1
, and
XML sample #2
. Check out the full
Forensic Export tutorial
on CleverFiles website.
Availability
Disk Drill for Mac is a product of CleverFiles, the team behind these data recovery apps available for free for Mac OS X and Windows (
Free data recovery software
). You can learn more about their areas of expertise at
www.cleverfiles.com
or in multiple expert and user reviews on the net.
---

Add comment

Email to a Friend