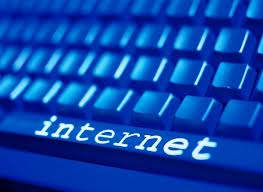 Cybercrime as a threat for critical infrastructure protection
Date:
August 05, 2013
Source:
Cybersafetyunit.com
By:
The article discloses the problems of an Internet-crime (cybercrime) prevention that is a purpose of this article. As one of an approach for presenting of these some results is a show of currency and further events and actions, which can create a discuss for next considerations in this area.
At one point, the Internet enabled to commit previous traditional offences more effectively with no punishment. At another point, it produced new, recently unknown types of social assaults, complex and system of which reflected in such negative social phenomenon as Internet-crime.
Under new fast changing country (on example of Ukrainian) realities it becomes necessary systematically and successively to study Internet-crime overall and most popular types and to develop effective measures or approaches to combat and prevent crimes in the global network.
As a second approach, which the authors were wanted to show some time-frequency distributions of the main definitions in this research area, which are characterize the modern tendencies and their popularity for critical infrastructure protection in throughout world. As a result of this presentation can be more deep understanding of a situation in similar areas...
More: http://cybersafetyunit.com/download/pdf/Cybercrimes_article.pdf
Original article
---

Add comment

Email to a Friend