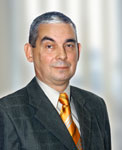 Cybercrimes and Cyberterrorism threat is increasing
Date:
December 25, 2007
Source:
Computer Crime Research Center
By:
... computer criminals caused about $400,000 in damages to foreign institutions last year, mostly banks, cyber crime investigators reported. Hackers targeted only a few domestic banks. The country's High Technology Crimes Investigation Department started 429 legal proceedings against hackers and the FBI (U.S. Federal Bureau of Investigations) visited the country twice to get information for its own investigations. As the number of Belarusians attending university rises, so does the number of cyber criminals. Officials at the Ministry of Internal Affairs estimate 80% of the 189 hackers known in the country are students. In 2006 almost 2000 crimes involving computers, software and the Internet occurred in the country and 175 criminal cases were prosecuted involving illegal actions in the area of information security; in 2005 the number of cases prosecuted was 178.
In August, last year, the Belarusian Internet community was stressed by a number of hacker attacks. Anonymous hackers altered hundreds of Belarusian web sites. The analysis of crimes committed in the "digital" sphere shows that the majority (55%) of illegal actions were related to computer crimes: criminal infringements in the sphere of computer information and thefts using computers.
Most computer crimes in Belarus are committed by persons aged 18-29 years, (60,7%), while 30 years and older represents about one third, (33,3%). Under-aged persons make up 6%. Viewed from another perspective: 11,9% were committed by students, 21,4% by unemployed individuals, 9,5% by women and 3,6% by prisoners (with some overlap among these classes).
According to the Belarusian Ministry of Internal Affairs' Public Relations Department, illegal access to computer information, illegal modification of computer information, computer sabotage and credit card theft and fraud are the most typical computer crimes in Belarus. In 2005 cooperation of Russian and Belarusian Ministries of Internal Affairs resulted in the uncovering of an international criminal network specializing in computer crimes. In June of 2005 Belarusian police uncovered an international criminal group that stole USD 112,000 from Citibank USA's clients' accounts during August through November 2003. In 2003, a criminal group specializing in the online dissemination of child pornography was uncovered in Minsk. The total profit of that group totalled USD 3 million. Currently, the Belarusian Ministry of Internal Affairs participates in the international special operation Innocent Images Task Force. A Ministry of Internal Affairs spokesman stressed that 60% of computer crimes are committed by people from 18 to 29 years old, and 8% committed by juvenile delinquents.
According to the official data of the Interior Ministry of the Republic of Belarus, trends of computer crimes in Belarus are significant. High-tech crimes in 2002 showed a 80,5% growth as compared to 2001, 924 such crimes occurred in 2002 and 512 crimes occurred in 2001.
The experience of counteracting computer crime in Belarus has raised a number of grave questions related to the investigation of computer crimes and the cooperation of law enforcement agencies of different countries. The high-tech crimes unit at the Interior Ministry of the Republic of Belarus, together with the National High Tech Crimes Unit of Great Britain held a joint operation "Fire wall" in 2004. The operation resulted in finding and arresting international criminal group members. These criminals produced, sold and used forged credit cards. The Interior Ministry of the Republic of Belarus emphasized the significance of combating computer crimes. There was a meeting at the Ministry dedicated to these issues in 2004. Counteracting cyber crime was flagged as a high priority issue, a program of actions including cooperation of all agencies was adopted.
4. Conclusion
The agreement on cooperation of CIS countries in fighting cyber crimes, adopted six years ago in Minsk, laid the basis for the strategy and tactics of law enforcement for these countries. This agreement also put in place a mechanism for cooperation to combat high tech crimes. However, these countries didn't fulfill their obligations related to joint investigation measures and the creation of special information systems and cooperation in the field of training skilled police officers.
CIS countries are at a complicated and critical stage in solving those numerous problems related to the investigation of cyber crimes. Massive Distributed Denial of Service (DDOS) attacks, where hundreds of compromised BOTNET computers, and even networks from several countries, are used to attack web sites in other countries; computer worms causing damage to two-thirds of the countries of the world raise for us the fundamental questions related to localization and jurisdiction of these crimes and criminals.
Recently, a number of measures were taken in order to develop efficient methods of international collaboration in combating cyber crime at regional and international levels. These methods produced significant results. Cooperation is necessary in carrying out operations combating the wide range of problems related to computers crimes in order that these efforts will be successful. It is also necessary to develop partnerships between the CIS and all other interested parties.
To reiterate, only by cooperation among nations will it be possible to stop the growth of Internet crime.
---

Add comment

Email to a Friend