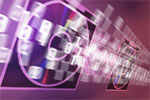 Russian millions in e-fraud
Date:
March 30, 2007
Source:
cyprus-mail.com
A Russian company based in Limassol is claiming to have been defrauded out of almost $2.5 million.
Employees of the company – that deals with importing fertilisers – yesterday informed investigators at Limassol CID that the vast transaction appeared to have been executed with great ease.
The complaint was filed by two Russian women who work at the company
They told investigators that $2,299,509 had been taken out of the company account and placed into an overseas account.
In her statement, one of the women told the investigator that on Wednesday, she had discovered that a large amount of money, being kept in an account with a local bank on the island, had been transferred to an account in Lithuania.
Police have discovered that the fraud took place on Wednesday after five different transactions were made.
The transfer was made after the bank received a dummy fax, bearing the fax number of the company and the forged signature of an employee who has power-of-attorney to sign documents on behalf of the company directors.
When the employee asked the bank to send them a copy of the transaction and was stunned to see that somebody had forged her signature.
Police believe the fax was most likely sent via the internet and are currently investigating a case of fraud and theft.
Yesterday, police in Cyprus contacted the relative authorities in Lithuania in an attempt to establish whether the account in Lithuania was a company account or a personal account.
Company officials are also said to be angered by the bank's decision to go ahead with a transaction for such a large amount, without so much as alerting the company for confirmation.
Yesterday Limassol CID Chief Nicos Sophocleous said that internet fraud was "a rising crime in Cyprus and that the police's job of tackling the issue was getting harder".
Original article
---
Add comment
Email to a Friend