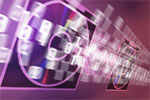 Phishing baits
Date:
December 28, 2006
Source:
wral.com
Phishing scams in which people use fake e-mails to steal financial information online are a growing problem, experts said.
Phishing e-mails are sent to thousands of people and are made to look like they're from companies like CitiBank or eBay. The bogus e-mails tell recipients that their account information needs to be updated and asks them to go online to provide bank account, credit card or Social Security numbers and passwords or PIN codes.
"They will either open up bank accounts, they'll apply for charge cards in your name, they'll change the address so in most cases it will be two to three months before you realize that these charges have been made," said Lt. John Gould, who heads the Computer Crimes Task Force for the Rockland County Sheriff's Office in New York.
Original article
---
Add comment
Email to a Friend