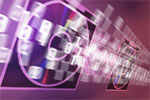 Fall Cyber Security Symposium
Date:
September 25, 2007
Source:
http://www.techjournalsouth.com/
The College of Computing and Informatics at the University of North Carolina at Charlotte (UNCC) will host the 7th annual Fall Cyber Security Symposium on the UNCC campus on Wednesday, October 10th.
Guest speakers from around the country will address the latest issues surrounding cyber crime and what is being done to combat this ever-increasing problem.
"The Cyber Security Symposium continues to draw attention to the urgency of dealing with cyber terrorism," said Bill Chu, Chairman of the Department of Software and Information Systems at CCI. "Once again, we have assembled a list of distinguished industry experts to talk about this on-going global threat.
Original article
---
Add comment
Email to a Friend