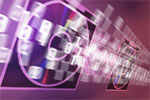 Spammer detained and sentenced
Date:
August 24, 2006
Source:
securitypronews.com
By:
A U.K. teen was sentenced to a two-month curfew after pleading guilty to sending about five million spam e-mails.
The 18-year-old admitted that this act constituted a violation of Section 3 of the Computer Misuse Act.
A U.K. insurance firm, the Domestic &General Group, was the lucky recipient of the messages.
"This is the first successful prosecution in the UK for this type of offence," said DCI Charlie McMurdie, head of the Metropolitan Police's Computer Crime Unit, to the BBC. "This demonstrates the commitment of the MPS Computer Crime Unit to work with industry to prosecute individuals who use technology to cause harm."
A PC Advisor article explained some of the case's details.
Originally, "Lennon admitted to having 'modified' the server of Domestic and General Group . . . . But he claimed the email flood was not unauthorised since the website invited comments. In November a judge agreed, casting doubt on whether the computer crime law was precise enough to allow the successful prosecution of certain kinds of DoS (denial-of-service) attacks."
Original article
---
Add comment
Email to a Friend