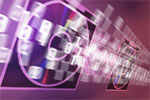 International cybercrime hotspots
Date:
March 21, 2007
Source:
ZDNet UK
The world looks very different from cyberspace. We've all got our own ideas of the places where the rule of law is lopsided - America with its gun crime, China with its one-party state - but Sweden? Civilised to a fault, its only sins to date have been Abba and flat-pack furniture. Yet Symantec's latest survey of international cybercrime hotspots put Sweden in second place, behind the US and before China, as a home of compromised servers that focus online crime. Fifteen percent of the global total live in the land of lakes and pickled herring, say the numbers.
It's wise to pause before taking this as gospel. Symantec has its own agenda in promoting this data. There's nothing wrong with that - it's a commercial company with legitimate interests and expertise in the area. But it does make it hard for others to analyse and account for any commercial bias: it would be far better to hand the task to an independent organisation with a clear non-commercial remit. Likewise, online crime is too important to leave to purely commercial interests to tackle, much as large companies enjoy assuming quasi-judicial roles. Creating, funding and overseeing an international organisation dedicated to internet crime statistics is always going to be difficult.
Original article
---
Add comment
Email to a Friend