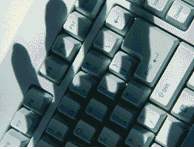 Fraud prosecutions dramatically decrease as cybercrime rises
Date:
May 19, 2014
Source:
Cybersafetyunit.com
Despite a rise in fraud, prosecutions are decreasing whilst cybercrime charges are increasing.
White collar crime prosecutions have decreased dramatically over the last three years despite a rise in reported crimes in this area. The figures, compiled by law firm Pinsent Masons, show a fall of 14 per cent from 11,261 in 2011 to 9,700 in 2013. And the firm says that while the number of defendants that have faced prosecution has declined, a recent report showed that the number of fraud cases reported to the police nearly doubled from 122,240 to 230,845 in the last financial year.
Cybercrime rises
In contrast to the overall decline in prosecutions for white collar crimes, however, prosecutions of cybercrime cases involving offences such as 'unauthorised access to computer material' and 'unauthorised access with intent to commit or facilitate commission of further offences' have trebled over the last three years, with a 200 per cent increase in the number of defendants charged with this crime from 15 in 2011 to 45 in 2013.
Partner Barry Vitou of Pinsent Masons comments: "...The decline in prosecutions sadly doesn't mean that there are fewer criminals. Criminals are using complex ways to defraud businesses and individuals, reports have doubled and too few are getting prosecuted.The more sophisticated white collar criminals become, the more resources the police and investigators require. What has happened is the opposite, with the SFO's budget falling by 40 per cent since the credit crunch from £52m to £32m."
A drop in the ocean
Commenting on the rise in cybercrime prosecutions, however, he said that "While prosecutions relating to cybercrime have increased sharply, the number of cases brought to trial is still a drop in the ocean compared to the scale of the problem."
Police commentators say that cybercrime is increasingly becoming the crime of choice. As well as being potentially more lucrative than physical crimes such as burglary, it can be committed from anywhere in the world, giving a much wider choice of potential targets, and making it far harder for national police forces to build evidence for a successful trial. The police estimate that seven out of ten frauds now involve a technology element.
---
Add comment
Email to a Friend