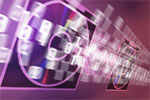 Evolution of cybercrime
Date:
December 16, 2006
Source:
playfuls.com
Websense predicted that in 2007 organized criminals will join forces with the hacker community to form a more organized cybercrime economy, which buys, sells and trades hot commodities such as ready made cyber-attack toolkits and exploits utilizing zero-day vulnerabilities. Websense security experts also predict that Web 2.0 security issues will escalate as these technologies are being rolled out in mass with security as an afterthought.
No longer are e-mail borne worms and viruses the top concern. Today's threats revolve around the changing, dynamic and ubiquitous use of the Internet. The Web will continue to be the number one infection vector for malicious code designed to steal information, which is evolving at a rapid pace in both numbers and in attack sophistication.
Websense also predicts exploits in anti-phishing toolbar technology, the enhanced concealment of data to evade leakage prevention, and increased use of encryption and custom packing of BOT's.
In 2006, cybercrime and the evolution of new cyber-criminals increased. In 2007, Websense expects underground cybercrime to become better organized and run a better economy. As part of that growing economy, the market for zero-day attack code will be more competitive. This will result in an increase in the number of zero-day attacks and better attacks on both the client and server-side.
Original article
---
Add comment
Email to a Friend