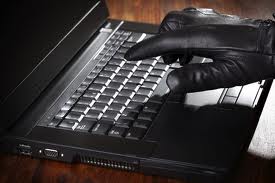 Overnight Cybersecurity: US, Chinese officials talk cyber as sanctions loom
Date:
September 16, 2015
Source:
Thehill.com
By:
Welcome to OVERNIGHT CYBERSECURITY, your daily rundown of the biggest news in the world of hacking and data privacy. We're here to connect the dots as leaders in government, policy and industry get their arms around cyber threats. What lies ahead for Congress, the administration and the latest company under siege? Whether you're a consumer, a techie or a D.C. lifer, we're here to give you ...
THE BIG STORIES:
--THE TIME HAS COME, THE WALRUS SAID: Senior officials from the U.S. and China wrapped up four days of cybersecurity discussions on Saturday, weeks before Chinese President Jinping Xi is scheduled to land in Washington on a formal state visit. According to a White House statement, U.S. national security adviser Susan Rice had a "frank and open exchange about cyber issues" with China's domestic security chief, Meng Jianzhu.
For his part, Meng told China's state news agency Xinhua that the parties came to an "important consensus." The meetings come at a particularly politically-charged moment: The Obama administration is reportedly weighing possible economic sanctions in response to ongoing cyberattacks originating in China, a divisive decision that some have suggested could cause Xi to call off the visit. To read our full piece, click here.
--DO I REALLY LOOK LIKE A GUY WITH A PLAN?: On the campaign trail, Jeb Bush has staked out his ground as tough-on-cyber. The presidential candidate on Monday released a five-point plan to improve the nation's cybersecurity that managed to find a few ways to ding the current administration's approach. "A series of high-profile cybersecurity failures and the Obama administration's feeble response to the growing threat have demonstrated real vulnerabilities in government and private systems, eroding public confidence in both the government and even the Internet itself," Bush said. The former Florida governor's plan touches on a number of cybersecurity debates roiling the government. One proposal offers support for the stalled Cybersecurity Information Sharing Act; another proposes a more aggressive strategy for responding to state-backed hackers. The plan comes just days before the second Republican primary debate on Wednesday. Read our full piece here.
-- KREMLIN CAPERS: Hackers have hit the Kremlin in a "very powerful" cyberattack, Russian officials told reporters on Monday. Moscow-backed media is blaming hackers in San Francisco, but Kremlin spokesman Dmitry Peskov said he has no idea who is behind the attack. Peskov linked the incident to regional elections that took place on Sunday, in which the opposition was allowed to run against Kremlin-allied politicians in only one region. "Given that, you will certainly be interested to know that from 5 to 10 a.m. on Sunday a very powerful attack was simultaneously carried out on the Russian president's website," Peskov said. "Defense systems worked though it was not easy, the attack was rather strong." Read more here.
UPDATE ON CYBER POLICY:
--GOT YOUR BACK: On Wednesday, the Senate Finance Committee plans to mark up legislation aimed at battling taxpayer identity theft and electronic tax fraud. The move comes on the heels of a computer breach at the IRS that compromised the sensitive information of more than 300,000 taxpayers. Committee leaders Sens. Orrin Hatch (R-Utah) and Ron Wyden (D-Ore.) are supporting the measure, which would enhance taxpayer notifications regarding identity theft, push employers to file tax forms earlier and improve the electronic tax filing system to speed processing and uncover more fraud. Read our full piece, here.
LIGHTER CLICK:
--YOU ONLY GOT ONE SHOT, ONE OPPORTUNITY: Researchers at Oxford are really worried that humans may actually send extraterrestrials a computer virus. Yes, you read that right. Scientists might accidentally spam aliens. Read on here.
WHO'S IN THE SPOTLIGHT:
--WHY DIDN'T YOU ANSWER MY TEXT?: Sen. Ron Wyden (D-Ore.) put the spotlight on the National Counterintelligence and Security Center (NCSC) in an interview published Monday by The Daily Dot. In August, the Senate Finance Committee's top Democrat sent NCSC a letter with questions about what steps the agency had taken to bolster the Office of Personnel Management's (OPM) cyber defenses following a series of audits that revealed serious security shortcomings. OPM, of course, suffered a massive data breach after those audits had already revealed deficiencies. In the Daily Dot interview, Wyden said he was frustrated that he hadn't yet received an answer to his questions. Read our full story here.
A REPORT IN FOCUS:
--U R DOING IT RONG: OPM continues to come under fire for its handling of the fallout from the mammoth breach that exposed millions of federal workers' private data. A new report from the agency's inspector general (IG) released Monday said that "based on documentation we have reviewed, we have determined that OPM is not in compliance with either best practices or its own policy." The report details a back-and-forth between the IG and OPM, in which the IG argues the agency needs a formal business plan for infrastructure improvements and OPM says the time and effort needed to create such a report would needlessly delay critical efforts already underway. House Oversight Committee Jason Chaffetz has already fired his perfunctory shot across the bow, lambasting OPM for disregarding the inspector general. "Ignoring the IG's warnings largely got them into this mess in the first place," Chaffetz said Monday. "If OPM wants to regain the trust of Congress and the American people, they must make implementing the IG's recommendations a top priority." Read our full piece, here.
---
Add comment
Email to a Friend