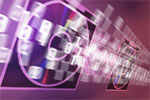 Fighting fake fraud websites
Date:
March 16, 2007
Source:
ospint.com
The Ministry of Internal Affairs has started inspection of look-alike sites - social resources built by fraudsters for making money. These are, first of all, fake web pages of charity organizations and the association for the support of children with oncological diseases.
By means of such resources criminals misappropriate money transferred to accounts of aid funds. It is often easy to recognize a fake charity fund by absence of exact information about organizers: there are no names, establishment or registration numbers.
Original article
---
Add comment
Email to a Friend