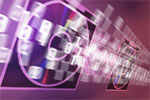 Hackers try to break into elections
Date:
September 14, 2007
Source:
newsobserver.com
The Johnston County Board of Elections reports that someone has tried to access the server where it keeps voter registration data.
Security measures used by the state board prevented the person from accessing the data, a news release from the Johnston office said.
The State Board of Elections sent a letter to the Johnston office to notify it of the attempt, though no evidence was found that the data had been compromised.
Original article
---
Add comment
Email to a Friend