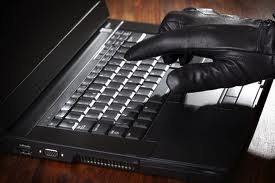 Online retailers braced for biggest cybercrime Christmas of all time
Date:
November 12, 2015
Source:
Telegraph.co.uk
British retailers will lose millions of pounds to online fraudsters this Christmas, an anti-cybercrime organisation has warned, as hackers continue to ramp up attacks.
Over the past 90 days, ThreatMetrix, which authenticates transactions on behalf of 4,000 customers across the world, has detected 45m attempted attacks against online retailers, a 25pc increase on the previous quarter.
The company, which analyses 1bn transactions each month, has warned that the festive period will attract more attempted hacks than ever before.
Black Friday, which will take place on November 27, and Cyber Monday, on November 30, will be "a particular target for online criminals", it said.
Last year, ThreatMetrix logged 11.4m fraudulent transaction attempts during the holiday shopping period, which runs from Thursday through to Christmas.
This year it has predicted that the number of attempted hacks will double.
The stark warning lands in the wake of several high-profile cyber-attacks on British companies.
Earlier this month, telecoms giant TalkTalk suffered a security breach, which exposed the personal details of more than 150,000 customers.
In October, Vodafone said that nearly 2,000 customer accounts had been accessed by hackers, potentially providing criminals with customers' names, mobile numbers, bank sort codes and the last four digits of their bank accounts.
Earlier this year, hackers bombarded Carphone Warehouse with online traffic as a smokescreen while they stole the personal and banking details of 2.4m people.
"The third quarter yielded record numbers in attack attempts," said Vanita Pandey, senior director, strategy and product marketing at ThreatMetrix.
"The ultimate victims are the consumers whose digital identities are increasingly compromised with each subsequent breaches.
"Cybercriminals don't sleep when it comes to attacks – the majority of the attempts we saw were in the e-commerce space and retailers must stay on their toes when it comes to protecting digital identities during what is sure to be the largest digital season to date for online and mobile transactions."
---
Add comment
Email to a Friend