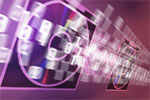 Cyber-crime and punishment: Nefarious characters roam the wild, wild Web
Date:
January 12, 2005
Source:
Zwire.com
By:
... renamed the Internet Crime Complaint Center in 2003. The IC3 processes and refers all reports it receives regardless of the alleged monetary loss and forwards them to law-enforcement agencies.
Last year, 124,509 complaints were registered at iC3.gov, a 60 percent increase over 2002. The total dollar losses from all fraud reported to IC3 in 2003 was $125.6 million.
Though FBI Special Agent Norm Sanders admitted consumer fraud is a significant problem for consumers, he said purchasing merchandise with a credit card online is no more risky than a cardholder buying from a retail store in the King of Prussia mall.
"In the department stores, a credit card (authorization) goes through the same customer database as it does online," Sanders said. "If somebody does hack that database, they'll get your information anyway."
Keith Phucas can be reached at kphucas@timesherald.com or 610-272-2500, ext. 211.
---
Add comment
Email to a Friend