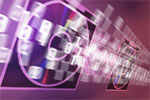 Symantec secures its solutions from DNS attacks
Date:
March 11, 2005
Source:
ComputerWeekly.com
By:
Companies relying on older versions of Symantec security appliances are being targeted with DNS (Domain Name System) poisoning attacks, which direct end users to malicious websites.
Symantec has urged customers who have older versions of its Gateway Security Appliance or Enterprise Firewall to download a software update it has released to block the DNS attacks.
Under the attacks hackers take advantage of vulnerabilities in the DNS server configuration to direct users on legitimate web searches to websites that can spread malware onto corporate desktops, such as viruses, adware and spyware.
The exploit directs users to a different Web IP address even though the correct domain has been typed in.
The DNS attacks have also been reported by the SANS Institute's Internet Storm Centre (ISC).
Original article
---
Add comment
Email to a Friend