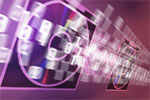 Online stock scam
Date:
March 08, 2007
Source:
nj.com
In the old days, when scam artists wanted to manipulate stocks in a "pump and dump" scheme, they'd use boiler rooms where cold- calling brokers employed hard-sell tactics to get unsuspecting investors to buy shares.
Now, market regulators are see ing a more high-tech version of the age-old fraud -- one that involves hacking into investors' online brokerage accounts and trading without their knowledge.
Yesterday, the Securities and Exchange Commission said it had obtained an emergency order freezing $3 million in accounts tied to one such scheme. It involved manipulative trading in 15 penny stocks -- including two New Jersey-based companies -- and unauthorized trading in dozens of investors' online accounts at some of the nation's largest brokerages.
The deceptive trading resulted in at least $732,941 in profits for those behind it and more than $2 million in losses for seven brokerage firms. The brokerages -- E*Trade, Charles Schwab, Scot- trade, Fidelity, TD Ameritrade, Vanguard and Merrill Lynch -- all reimbursed their clients.
Original article
---
Add comment
Email to a Friend