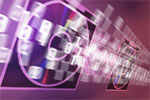 FDLE warns of tsunami e-mail scams
Date:
January 08, 2005
Source:
Venicegondolier.com
The Florida Department of Law Enforcement is warning citizens to beware of one of the latest e-mail phishing scams, this one using the Asian tsunami tragedy as a ploy to bilk people out of monetary donations and steal their identity in the process.
Phishing scam e-mails are designed to trick the recipients into disclosing personal information authentication data such as account user names, passwords, credit card numbers, Social Security numbers and home addresses. Most of these e-mails look official, and as a result, recipients often respond to them, resulting in financial losses, identity theft and other fraudulent activity.
Recent news reports indicate that phishing e-mails may be circulating that attempt to exploit people's concerns for the tsunami victims by asking them to donate money to what appears, on the surface, to be a charitable relief fund. In order to donate money, people are asked to enter their personal information.
"Since there has already been an arrest of a United Kingdom citizen using this scam and preying on people's concern over the tsunami victims, it is important to educate the citizens of Florida to not fall for this ploy," said Bob Breeden, special agent supervisor for the FDLE Computer Crime Center. "E-mails sent to you requesting a donation should be checked out thoroughly with the sponsoring organization before responding. I would strongly recommend only using the official Web site of known disaster assistance organizations to make an online donation."
To find a legitimate organization to donate money to, visit: usafreedomcorps.gov. On this site, the public can find a list of agencies accepting donations for assistance to those affected by the tsunamis.
Internet fraud is just one of many computer crimes, including cyber stalking, identity theft, child pornography, viruses and worms. FDLE recognizes the need for action against computer crime and created the Florida Computer Crime Center (FC3) in October 1998 to expand FDLE's initiative to investigate computer related crime. In addition to investigations, FC3 also offers training, research and prevention.
Citizens can learn more about computer crimes, common complaints, viruses and how to report a computer crime at: fdle.state.fl.us/FC3. More information on phishing is available at secureflorida.org.
---
Add comment
Email to a Friend