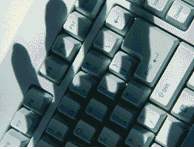 Ukraine detains five people for their involvement in international cyber crime ring
Date:
October 02, 2010
Source:
Topnews.co.uk
Law enforcement agencies in Ukraine took five people under arrest for involving in an international computer-crime ring that drained off an estimated amount of $70 million in hacking operations that targeted bank accounts of churches, municipalities and small businesses.
The arrests were a part of the "Operation Trident Beach" that was started in May last year following the emergence of incidents of stealing and flowing money in bulk payments to several bank accounts in the United States.
The Ukraine's SBU has been co-operating the law enforcement agencies in the United States, Britain and the Netherlands in the matter. On Tuesday, Federal authorities detained 19 people in London in connection with the case. On Thursday, the Westminster Magistrates' Court charged 11 people in the case. Federal prosecutors in New York labeled similar charges against 37.
Officials said that the arrested members of the ring opened numerous bank accounts in different banks using false identities. These fraudulent accounts were used to receive huge sums of money stolen from various accounts of churches, municipalities and small businesses.
The ring used to send a computer virus, called Zeus Trojan, which is capable of infecting a computer and recording the user's keystrokes and send them back to the hacker, thus providing the hacker with the usernames and passwords of the victims.
Officials also said that the ring tried to steal $220 million, and managed to get away with $70 million.
---
Add comment
Email to a Friend