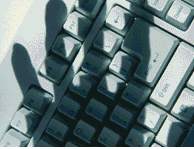 Euro cops mull crowd-sourced cybercrime data
Date:
December 20, 2010
Source:
Theregister.co.uk
Crowd-sourcing cybercrime reports could help the fight against online crime, according to a senior European Union official.
Rob Wainwright, director of Europol, told a House of Lords sub-committee that plans for a European centre to fight cybercrime would include a facility for members of the public to report security attacks and online scams. Online scams often involve low level auction and credit card frauds that police are often reluctant to investigate and regularly go unreported or only notified to banks. As a result the real scope of online crime becomes a matter of guesswork.
Better reporting mechanisms – along the lines of systems already in place in the US for many years, such as the Internet Crime Complaint Center (IC3) – could address this knowledge gap, according to Wainwright. Data would be reported to national authorities but shared with EU bodies to give a trans-European overview.
"For the first time the EU will have a comprehensive overview of reported cybercrime from within its own borders and this could even include, in the future, a component of direct engagement with the public," Wainwright told peers, the BBC reports.
Plans for an EU-wide cybercrime reporting system are still at a very early stage and not fully developed. Even if the idea secures funding, which is by no means certain, a putative European Cyber Crime Centre would not be up and running until 2014.
---

Add comment

Email to a Friend