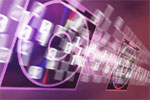 Internet ad scam
Date:
July 19, 2007
Source:
columbiatribune.com
Reggie Kinser just wanted to sell a used piece of exercise equipment. He ended up getting caught in bizarre attempt by someone to scam him out of thousands of dollars.
A classified ad Kinser placed in the Tribune for a $350 weight machine earlier this month spurred a suspicious series of phone calls and e-mails that ended Tuesday when a check for $4,500 arrived at his home north of Columbia.
Kinser was supposed to keep $350 plus a little extra for shipping and handling, then send the balance, along with the equipment, to the buyer. Instead, he called the phone number for the bank that was listed on the check and confirmed his suspicions: The check was fake.
Original article
---

Add comment

Email to a Friend