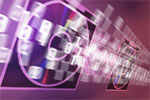 Vinoble, Inc. Signs Memorandum of Understanding to Acquire Secure Enterprise Software, Inc.
Date:
January 25, 2005
Source:
Home.Businesswire.com
MALIBU, Calif.--(BUSINESS WIRE)--Jan. 24, 2005--Vinoble, Inc. (OTCBB:VNBL) today announced that it has entered into a non-binding Memorandum of Understanding ("MOU") to acquire 100% of Secure Enterprise Software, Inc. an information security consultancy company, doing business as Secure Enterprise Solutions (SES). SES, which will continue to operate under that name, will be a wholly owned subsidiary of Vinoble, Inc.
SES offers a full suite of information security services ranging from IT-based security assessments and penetration testing to policy development and secure architecture design. SES, using its proven information security lifecycle methodology, provides professional security consulting services aimed at helping its clients comply with the Health Insurance Portability and Accountability Act (HIPAA), Gramm-Leech-Bliley (GLB), SB-1386, Sarbanes-Oxley and other legislative enactments.
In March of 2001, Condoleezza Rice, National Security Advisor to President George W. Bush stated, "Today, the cyber economy is the economy. Corrupt those networks and you disrupt this nation". Since 2001, SES has been helping its clients to protect their information assets, computer systems and communication networks from a variety of threats ranging from inside abuse and fraud to virus infections and hack attacks. With the threat of cyber-terrorism on the rise, SES is positioned to offer expert guidance related to information security to, both, our corporate and government clientele.
"The acquisition of Secure Enterprises Software, Inc. will provide Vinoble valuable logistical and intellectual security and counter-terrorism applications that fit uniquely within the Company's roll-up plan, which will concentrate on companies in the security industry, ultimately, focussing on homeland security," states Company CFO Catherine Thompson.
"Vinoble and its subsidiaries will also benefit from SES's channel partners' sales teams of over 800 employees all ready offering SES's products and services to its clientele," she further states.
SES has an aggressive channel partner program and is positioned to offer security services on a national and international basis. SES' Information Security Services are currently offered through Verizon's Enterprise Solutions Group, The Steele Foundation, Sobel and Company, and Bakerstreet Associates. In 2003, SES won the Verizon (NYSE:VZ) Supplier Excellence Award. Through both direct and channel sales program, SES has signed security integration and consulting contracts with over 100 organizations in North America.
"This transaction offers exciting opportunities for both firms and will allow us to capture greater market share." said Mr. Thomas Welch, President of SES. "As a subsidiary of a public company, SES will be better positioned to serve its customers and achieve greater growth and earnings potential." SES will continue to grow, both, organically and through additional acquisitions.
NOTE: Safe Harbor for Forward-Looking Statements
This press release contains forward-looking statements within the meaning of The Private Securities Litigation Reform Act of 1995 (the "Act"). In particular, when used in the preceding discussion, the words "plan", "confident that", "believe", "scheduled", "expect", or "intend to", and similar conditional expressions are intended to identify forward-looking statements within the meaning of the Act and are subject to the safe harbor created by the Act. Such statements are subject to certain risks and uncertainties and actual results could differ materially from those expressed in any of the forward-looking statements. Such risks and uncertainties include, but are not limited to, the ability of Vinoble to complete the proposed acquisition(s), the results of Vinoble's due diligence review of the candidate(s) the success of the business of the acquisition candidate(s), including the ability of Vinoble to continue to sell the applicable products and the acceptance of those newly designed products by the market, market conditions, the general acceptance of the Company's products and technologies, competitive factors, timing, and other risks described in the Company's SEC reports and filings. The closing of the transaction will be subject to complete due diligence, inspections, and a completion of audited financial statements in accordance to GAAP as required by the SEC prior to consummation.
Vinoble, Inc. (OTC Bulletin Board:VNBL)
---
Add comment
Email to a Friend