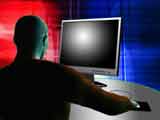 Police nab Maserati hacker
Date:
September 24, 2008
Source:
Vnunet.com
A 60 year-old man has been charged with hacking a database and using the stolen information to blackmail sports-car maker Maserati.
Police arrested Bruce Mengler of Solana Beach, California last week after a federal court issued an arrest warrant on federal charges of computer intrusion and extortion.
According to the San Diego Union-Tribune, Mengler compromised the web site of Maserati North America in March and obtained a list of customer details which the company had kept as part of a promotion.
The list reportedly included a number of individuals who had been asked to participate in a test drive program in exchange for gift certificates at a local steakhouse.
Upon accessing the promotional list, Mengler reportedly e-mailed Maserati with a sampling of several customer details and threatened to disclose the entire list publically if Maserati did not agree to pay him.
By the time Mengler was caught, the man had reportedly extorted some $5,000 from the automaker.
"If a hacker was able to gain access to customer information via the promotional website then there is a clear warning here to all companies that they need to properly secure their public websites," wrote Sophos senior technology consultant Graham Cluley.
Original article
---
Add comment
Email to a Friend