Southeast Cybercrime Summit 2003: the Results
The Southeast Cybercrime Institute and the Atlanta High Tech Crime Investigation Association were hosted The Southeast Cybercrime Summit 2003 at Kennesaw State University. Speakers included Howard Schmidt, Vice Chair for the President's Critical Infrastructure Protection Board and Dick Johnson, Director, National White Collar Crime Center as well as more than 25 others.

For three days, February 24 through 26, participants had access to some of the nation's top experts in the field of information security and cybercrime fighting.

Experts from the USA, Germany, Canada, China, Romania, Bulgaria, Hungary and Ukraine have taken part in work of summit. Vladimir Golubev (director) and Timofey Saytarly (project manager) presented Computer Crime Research Center at the Summit.

The crucial theme of summit was a problem of computer crimes investigation. Task groups discussed the questions connected to IT security and cybercrime fighting . The basic themes are the following:

- Cyber Security and National Strategy to Secure Cyberspace
- The Pervasive and Crucial Role of the Private Sector in Critical Infrastructure Protection
- Managing Sex Offenders' Computer Use
- Child Exploitation
- Internet Safety
- Homeland Security: Protecting Our Nation's Critical Infrastructure
- Identity Theft
- Forensic Cryptography
- Hacker Interviewing Techniques
- FBI response to Cyber Terrorism and Cyber Crime
- Expert Testimony from the Prosecutions Point of View
- Expert Testimony from the Defense Point of View
- Search and Seizure
- Securing your Server Room

Vladimir Golubev has acted with the statement "Some questions of computer crimes investigation".
There are "Abstracts for the Southeast Cybercrime Summit at www.crime-research.org also.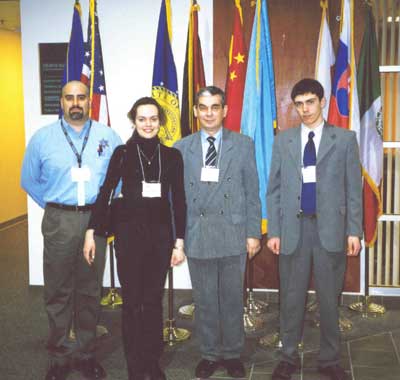 In the picture: John N. Toth (JT Concepts, Inc. Computer Forensics, USA),
Alla Khodakivska (Transnational Crime and Corruption Center, USA),
Vladimir Golubev and Timofey Saytarly (Computer Crime Research Center, Ukraine )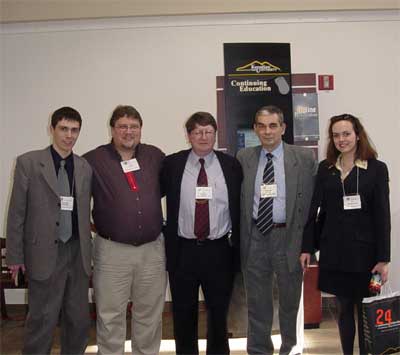 In the picture: Timofey Saytarly, Chris Smith and Joseph Mykytyn
(President, manager Aegis Elite, USA), Vladimir Golubev, Alla Khodakivska
As it is known, Cybercrime has no boarders, so, Summit initiated the amalgamation and cooperation of experts in the field of cyber crime counteraction, as well as State Bodies and Private Sector.
Source:
http://www.crime-research.org
---
Cybercrime News Archive