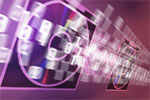 Former student admitted to hacking
Date:
September 16, 2007
Source:
chron.com
A computer science graduate from Texas A&M University admitted in federal court Wednesday to hacking into his alma mater's computer system and obtaining information on students and employees.
Luis Castillo, 23, was convicted of recklessly accessing and causing damage to the computer system, the U.S. Attorney's Office and the FBI said.
Castillo, who received a bachelor's degree from Texas A&M in December, faces up to five years in prison and a $250,000 fine when he is sentenced Dec. 10.
Investigators say Castillo gained access to the domain controller of the university's virtual private network and captured 133,000 network log-ins and passwords belonging to students and employees.
Original article
---
Add comment
Email to a Friend