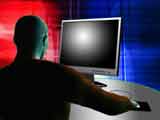 Nasa hacker has 'shut down', say protesters
Date:
September 04, 2008
Source:
news.zdnet.co.uk
A peaceful protest took place on Tuesday outside the Home Office on Marsham Street in London against the extradition of self-confessed Nasa hacker Gary McKinnon to the US. A group of approximately 35 people chanted slogans demanding McKinnon be tried in the UK.
McKinnon was accused of one of the biggest military hacks ever, after he hacked into a series of sites belonging to the US Army, Air Force, Department of Defence and Nasa. The US government alleged that McKinnon's hacking activities caused $700,000 (£350,000) worth of damage. McKinnon has always maintained his activities were harmless, and that he was merely looking for evidence of UFOs.
Original article
---
Add comment
Email to a Friend