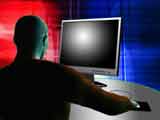 Hacker jailed for false quake alert
Date:
September 02, 2008
Source:
theaustralian.news.com.au
A UNIVERSITY student in China has been jailed for 18 months for hacking into a Government website and posting a fake earthquake alert, state media reported.
The computer science student, surnamed Jia, was convicted by a court in northern China's Shaanxi province last week for deliberately spreading false information, the Xian Evening News said.
Jia hacked into the Shaanxi Provincial Seismic Bureau's website on May 29 and posted a warning that a strong earthquake would hit the province that night, according to the weekend report.
His report immediately caused panic as people were still nervous following the 8.0-magnitude earthquake that rocked China's southwest on May 12 and left nearly 88,000 people dead or missing.
Most of those victims were in Sichuan province, but there were some deaths in neighbouring Shaanxi.
Jia's posting had 767 clicks within 10 minutes after its release and the seismic bureau received constant phone inquiries, the report said.
Original article
---
Add comment
Email to a Friend